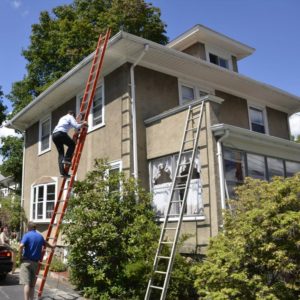 If your residential or business roof has been damaged by a storm, such as hail damage or hurricane damage, it is incredibly important that you get your roof certified and an OFFER / CONTINGENCY CONTRACT underway so that you know exactly where you stand when dealing with your insurance claim.  In Florida please see HB305 and SB76 for recent changes to the law.  Don't wait another day! Schedule your FREE ROOF CERTIFICATION today where an RRCA Roofing Professional will come out to certify your roof system & make you an DETAILED OFFER OF CONSTRUCTION SERVICES that you can then use if you decide to submit a claim to your insurance company.
Why Should Understand the Process for Insurance Claims?
Immediately after a natural disaster or major storm, you should be assessing the condition of your roof right away (after you make sure everyone is safe and the property is safe to enter, of course!). If you notice any signs of visible damage, water leaks, or other problems with your roof, be sure to call RRCA (Roofing & Reconstruction Contractors Of America) to provide a FREE ROOF CERTIFICATION.
Even if your roof looks perfectly fine from the outside and there are seemingly no roof leaks, it is still important to get your roof certified as soon as possible if you have experienced a major weather event. This certification will allow you to know exactly where you stand in the insurance process prove that you have done your due diligence in protecting your property.  If you do need to file a claim you will have everything you need to work it out with your insurance company.
Insurance Claims For Hail & Wind
Florida residents please see HB305 and SB76 for new changes to law around insurance claims.  Your insurance company will appreciate your due diligence in protecting your property and helping them expedite the process in the event you need to make an insurance claim on your home.
Hail and wind can damage your roof.

This damage is usually not visible from the ground

It is important to have your roof certified and an OFFER / CONTINGENCY CONTRACT  for CONSTRUCTION SERVICES completed to expedite any dealings you have with your insurance company.

The contractor you select should be licensed and insured.

The contractor should have knowledge in dealing with insurance claim work.
What Should I Expect Working With RRCA For My New Roof?
Our focus is on providing you with 100% satisfaction throughout your entire roof insurance claim process. The experience we provide will be unmatched in terms of customer service, ability to deliver, and quality of workmanship!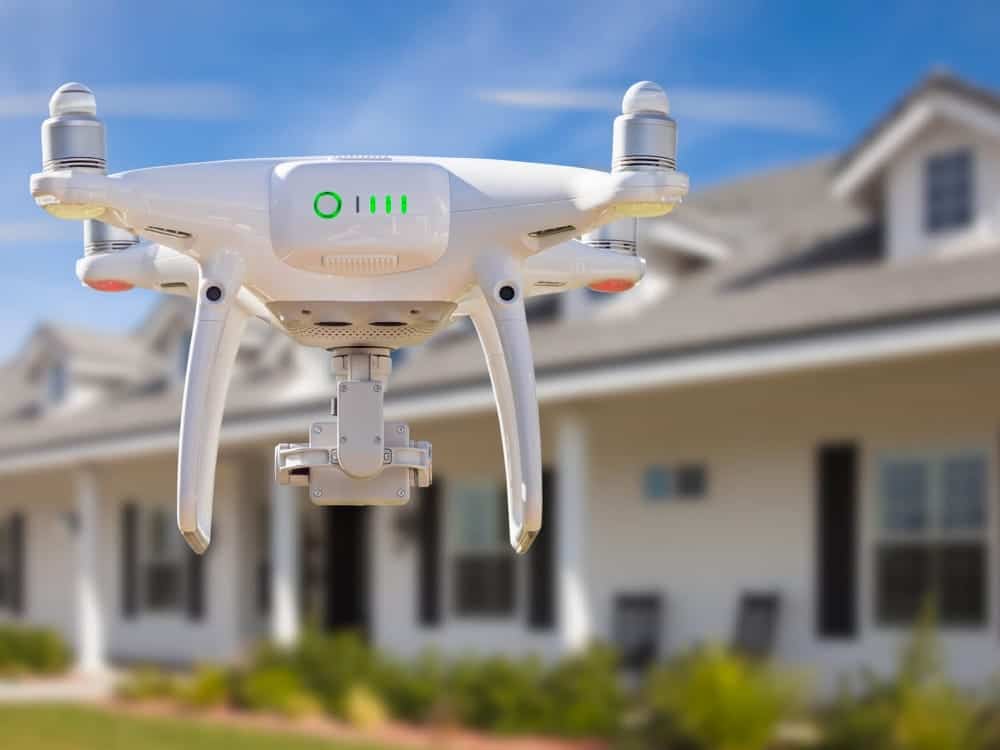 Our Detailed Offer / Contingency Contract for Construction Services Help You Expedite Your Process
The insurance claims process is made tremendously easier and faster when we CERTIFY your roof and provide an OFFER / CONTINGENCY CONTRACT for repairs and or replacement and you submit your claim knowing exactly what you need and how much it will cost.  The detailed pictures and video footage of your roof's damage along with our OFFER make up our FREE ROOF CERTIFICATION.  Our team will use our state-of-the-art Storm Damage Detection software and technology to thoroughly examine every detail of your roof. This allows us to easily detect any and all Wind Damage, Hail Damage, Missing or Cracked Shingles and more with crisp 4k images & videos. This enables us to provide the Offer & Contingency Contract that you can use to expedite your claim should you decide to submit one.
Stay Updated Throughout The Entire Process
Our automated system will update you via email, throughout the course of the job. Your personal Roofing Professional will be on call at all hours to answer any questions you may have about your project. There are a variety of contractors to choose from, and we use their more-than-25-combined-years experience to deliver 100% customer satisfaction.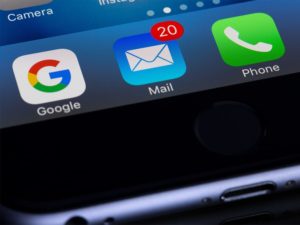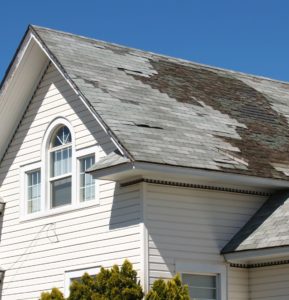 A Complete 22-Point Roof Certification & Documentation
Your RRCA roofing professional will CERTIFY your roof and make you an OFFER for CONSTRUCTION SERVICES that you can use to expedite your claim process.

If damage is found, you can use our ROOF CERTIFICATION AND OFFER / CONTINGENCY CONTRACT to submit your claim.

Please read the law for details of how to handle your claim, however, our system and process make it quick and easy for you to understand and complete yourself.

Your RRCA roofing professional will be at the adjuster's meeting to make sure all damage found at your

FREE Roof Certification

is pointed out to the insurance adjuster.

When you use our ROOF CERTIFICATION and OFFER / CONTINGENCY CONTRACT to make your claim it dramatically simplifies and expedites the process.

Once all of your details are completed to your satisfaction, your RRCA roofing professional will spend as much time as you need discussing your options for replacement products and finishing any paperwork needed to CERTIFY your Roof.

Once the contract is signed with product and color choices, we will order product materials as soon as the first check arrives.

RRCA will then professionally install your new roof before the 2nd check (the remainder of the insurance claim amount) arrives, which is owed to RRCA to fully pay for the finished roof when it does arrive.

When the materials are delivered, one of our professional roofing crews will install your new roof system. Installing your new roof can take ½ a day or up to 2 days, depending on the size of the roof. Your roofing professional will be available to answer any questions or concerns you may have during the whole process.

Once the job is done, we will send your insurance company a final invoice stating that all work per the insurance estimate is fully completed.

Your insurance company will send you the 2nd check, which is usually the full remainder of the insurance claim amount.

You will then pay RRCA the remainder of the balance on the contract and we will then send you your Five-Year Workmanship Warranty.
RRCA CUSTOMER REVIEWS
Working directly with RRCA on the business side has been an absolute pleasure. Their staff shows the upmost professionalism and is always quick to the charge to do whatever it takes to make the customers happy. They bring the "southern hospitality" everywhere they go. I would 10/10 recommend RRCA to anyone I know.

We had windstorm damage on the roof. We had RRCA do an inspection. Mike Herrera was the Project Manager. Mike worked with the insurance company. He always answered his phone if able or responded soon after to messages. He came to the house after hours if needed to keep things moving. As soon as approved RRCA promptly began work and finished the job. The roof looks good.

I'm gathering quotes and Nate Fowler was the most helpful rep I've dealt with so far! His professionalism and attention to detail are swaying me in his direction!

Nate was helpful and professional throughout the entire experience! He made everything simple.

After some store damage we ran into Stephen Kaywell from RRCA, he was able to help us navigate the insurance clam process and talk to us about each step of the renovation. He really made the entire process turn key for my wife and I. We have recommended RRCA to a few our our friends already. I can't praise him and his company enough.

Was referred to RRCA by a friend and they were great from start to finish. Mike from RRCA was transparent with me from the beginning and assisted me in getting my roof covered by the insurance company due to damage and I only had to pay my deductible. The installation was seamless and I am now the owner of a brand new roof and paying less for my homeowners insurance.I would definitely recommend RRCA to anyone.

Kevin and Evet were very professional helped us thru this process to replace roof.

Very professional, Dylan was on it very fast gave us an estimate was down to the exact penny. Kept in contact to the end will definitely recommend his company, will also use his company again. Have no doubt on using his company for your re roofing.

Initially I dealt with Joe Carusso and Michael Herrera and I was skeptical. They proved me wrong. They were tireless and their efforts to replace our roof that was damaged by wind. They were equally relentless in their efforts to deal with our insurance company and were totally successful. I urge you to do business with these two young men and their company RRCA Roofing Company. We now have a good quality roof as a result of their hard work. Very good communication and follow through.

SCHEDULE YOUR FREE ROOF CERTIFICATION TODAY!
HIRE A ROOFING COMPANY YOU CAN TRUST