A Rockledge Roofing Company You Can Trust
Family owned and operated, RRCA -Roofing & Reconstruction Contractors of America – can handle any roof repair or roof replacement project in the Rockledge area.
Quality, integrity, and good old-fashioned customer service are the pillars we thrive on. There isn't another roofing contractor in the US that can compete in this area!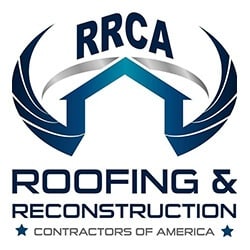 Professional Rockledge Roofing Contractors
RRCA started because the roofing industry lacked a certain professionalism that homeowners & business owners were yearning for in the Rockledge area. They are looking for professionals that can follow through with what they say they are going to do.
We are that roofing company in Rockledge! We employ a team of roofing experts to provide the highest quality workmanship around. We are the roofers who care. RRCA is the trusted name in roofing. Our experienced, licensed, and insured roofers ensure your roof is installed properly no matter the type of repair or replacement service is needed.
Recent Finished Roofing Projects
In Rockledge, FL
Map Of Rockledge Location
1197 US-1 #2, Rockledge, FL 32955

FL CCC1330395
RRCA CUSTOMER REVIEWS
This company was amazing the hurricane came through and destroyed half of my roof after RRCA ROOFING came out and gave me my free pre-inspection I didn't have to do anything dealing with the insurance or my adjuster it was amazing I would work with them again any day.

Judy Knight here. Welden Holloway is best in service... professional, service, knowledgeable, follow up. My roof not installed but work in our hood excellent. 5 star!

Worked with Weldon. Always available and willing to answer questions/help. Made the situation from the storm easy to deal with. Highly recommend him.

quality material ,good work and clean up. did our roof in a day and a half, love it. kevin and evet a pleasure to work with, they handled everything, insurance and permits . I highly recommend this company . ask for kevin he knows his stuff.

My experience with RRCA roofing was excellent. Steven, the representative I worked with, was very professional, informative and was always available if I had any questions or needed anything. The job was also completed about a month sooner than scheduled and they did a great job. Hopefully I will never need any more roof work in my future but if I do they will be the company I call.

These guys are great. Highly recommend. They know their stuff

Maria Hartley is one of the most hardworking people I have ever seen. She is super responsive and can always answer my questions.

Professional! Timely! Jerramy did a great job!

Thank you Maria Hartley.. Always professional and courteous promptly responds to my questions

Why Choose RCAA As Your Roofing Company?