If you need quality roof repair services, contact RRCA today for a FREE ROOF INSPECTION.
RRCA's roofing professionals will inspect your property and provide the best options on how to move forward with either repairing or replacing your roof. If the leak or shingle damage is storm-related, most likely, an roof insurance claim can be turned into your insurance for the new roof to be covered under your policy.
Don't wait another day! Schedule your FREE ROOF INSPECTION today.





WHY SHOULD I REPAIR MY ROOF NOW?
The roof is the most important part of your house or business property. It protects the structural integrity of the property & the people within it. This is why professional roof repair or roof replacement should be your 1st priority after a storm causes damage to your roof.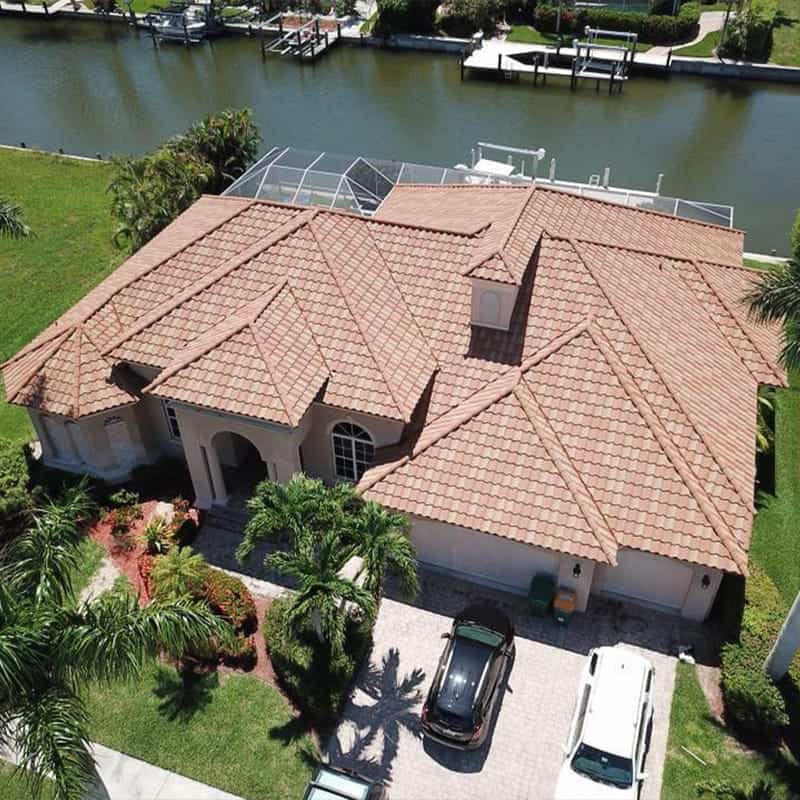 PREVENT FURTHER DAMAGE
Waiting to get your roof repaired can cause further damage to your property.
Such as:
Interior mold and mildew issues:

Mold can spread throughout the home's structure, to the HVAC system, and then to the rest of the house through the vents where it can invade carpets, furniture, and even clothing. Mold is difficult to get rid of, and it is rather costly.

Compromised structural integrity:

A damaged roof can cause the structural integrity of your building to become compromised by water intrusion. This can turn into even more expensive repairs to replace wood framing of the building.
ROOF INSURANCE CLAIMS
Your roof can easily be damaged by storms, such as hurricanes & hail storms. Most insurance companies limit the time frame you can submit a roof insurance claim after your roof has been damaged by a storm. With insurance companies limiting the time you can submit a roof insurance claim, it is best to get a FREE ROOF INSPECTION immediately after a storm passes your area. One of RRCA's roofing professionals will come out to your property, inspect your roof, file your insurance claim on your behalf, and then repair or replace your damaged roof once the claim has been approved.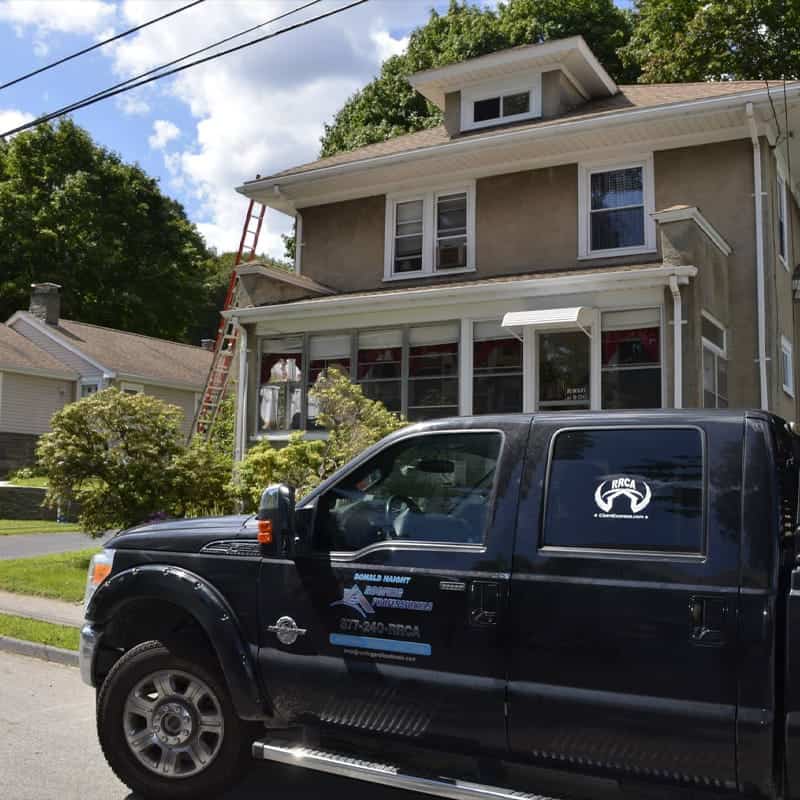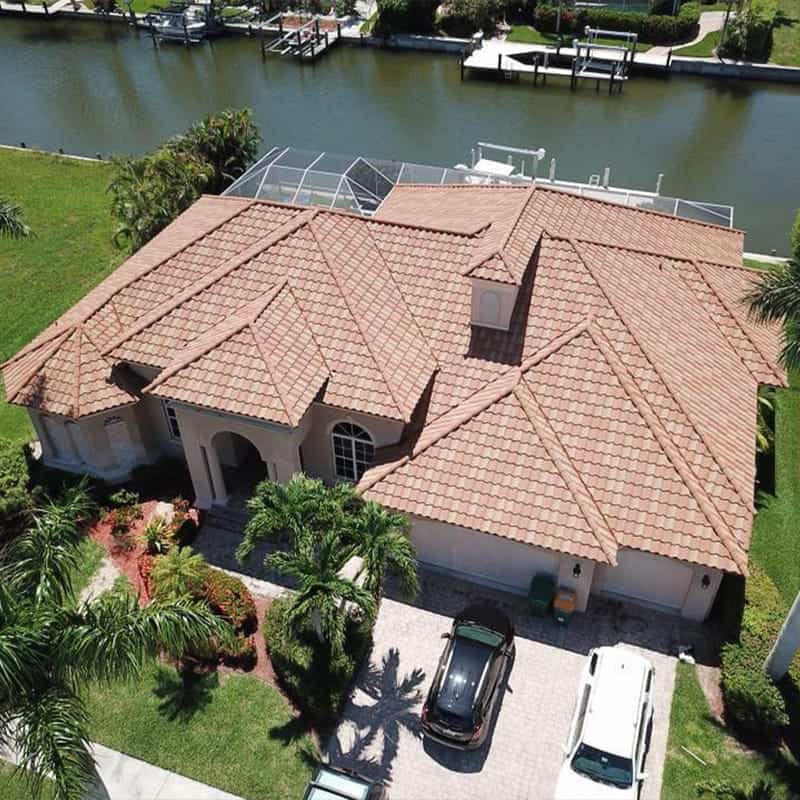 RETAIN OR INCREASE PROPERTY VALUE
A roof in good condition is a major component of your home or business property value. The value of your property will retain or even increase in value by having your roof repaired or replaced. A roof that is in good condition protects your home or business from the elements of nature, saves energy, helps avoid serious leaks that causes more damage and adds property value.
At RRCA, we can provide expert roof repair services for any problem you're experiencing. Typically, if your roof is more than 12-15 years old and you have leaks or other issues, it's probably time for a roof replacement. If you have a newer roof, our estimator and technicians can perform a comprehensive roof inspection and advise you on the best way to move forward.
Home Roof Repair
If your home roof needs repairs, replacement, or even if you just want to talk to an expert, contact us today for a Free Roof Certification for your residence.
Commercial Roof Repair
We specialize in Commercial Roof Repair and Replacement. If your business's roof has been damaged, contact RRCA today for a Free Roof Certification.
The Best Roof Repair Contractors
Our professional roofing contractors are skilled in high quality roof repair services. Our goal is to make your roof repair experience better than what you would ever expect!
WHY CHOOSE RRCA FOR YOUR ROOF REPAIR SERVICES?
Our roof repair company can correct issues such as:
RRCA CUSTOMER REVIEWS
I am happy to have had Valerie Romano to work with during and after my roof installation. She definitely helped ease a stressful situation with her professionalism and courtesy. I recommend RRCA and Valerie for any roofing needs.

Project Lead Daniel Almanza was always prompt and professional; he explained the way payments would work with insurance very well. We had some roof repair and interior water damage work done--the workers were punctual, polite and professional. When I had a question about some work on a Sunday, I was able to connect with someone who made sure I got the answers I was looking for. As payments came due Valerie Romano returned my call very quickly and was able to explain my remaining payments and any things that still need to be done.Good experience so far!

Working with Valerie from RRCA was a delightful experience. She was very professional and courteous throughout our transaction. I received many compliments as well on the quality of my new roof. My neighbor told me he was going to use RRCA to do his roof too!

I worked with project manager Benjamin Kunzle on my mother's roof, I am glad I worked him because of his professionalism and attention to detail. He always did what he said he would. Great quality and service

Alejandro Aycart Ferretti
We are very happy with our new roof thanks to RRCA Roofing and Ray Zavala who handled everything with professionalism and answer all our questions. We recommend Ray and RRCA to anyone who may need a roof replacment or repair. Fantastic work!

I am so happy this company and Ray Zavala was so great. He did a very good job. He answered all my questions. Definitely I will work with him in the future and refer him to my friends.Ilie Smarandache, 700 Meyer Drive, Naples, Fl, 34120.

I had Ray Zavala as a residential roof contractor his promptness and professionalism was great he made this slot more understandable in which I am not . The job was done in a timely manner and I was very happy with the clean up as well thank you

Ray Zavala made my roof replacement along with my gutters a simple process. RRCA handled everything with my insurance company and were truly professionals.

Shawn Stafford and Seth Walker from RRCA did a wonderful job explaining and managing the whole project from beginning to the end. Everything was done with utmost professionalism and in a timely manner.

SCHEDULE YOUR FREE ROOF CERTIFICATION TODAY!
HIRE A ROOFING COMPANY YOU CAN TRUST