Transparent Roofing & Solar Solutions Delivered with Speed
Transparency Builds Trust!
RRCA specializes in professional roof restoration after wind & hail storms for both residential & commercial. Schedule A Free Roof Certification and get your roof CERTIFIED by RRCA today.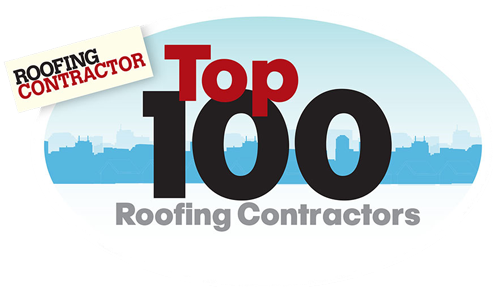 Welcome to RRCA
Your Premier Roofing & Solar Company
RRCA first opened our doors in 1993. In the 25+ years since, we have completed over 10,000 re-roofing projects! We are your one-stop for the best commercial & residential roofing restoration services. Being one of the top 100 roofing contractors in the U.S., we take pride in putting our customers first.
Our high-quality materials, professionalism and after-service warranty will make you feel great about choosing RRCA as your roofing company. Our professional roofers make sure to treat you like family, and make sure the job is done right at a higher level than other roofing companies.
All our services begin with a free roof certification. Give us a call today at 1-877-240-7722 to schedule your free certification or to ask any questions you have about our services.
Why Choose RRCA As Your Roofing & Solar Company?
Reviews From Our Roofing Customers
We Always Put Our Customers First!
Jared was amazing helping us get all the things we needed to make this a smooth transition to a new roof. Great workmanship as well. Jessica helped with the follow up as well

Great experience with Kris Protano and the RRCA group. Everything from the new roof to the solar system installation is a 5 star experience.

We just recently had our roof replaced with RRCA. We worked with Scott, Shari, and Jay. They were all very helpful and and accommodating throughout the entire process. They were able to give us a fair price on our roof replacement and were easily reachable to answer any questions that we had.

I reached out to RRCA after a storm came through and I noticed damage on my roof. RRCA quickly contacted me and sent Greg out to talk me through options. Greg was always very responsive to any questions I had and made the process easy. Any other conversations I had with the office were pleasant and helpful. Thanks for the new roof and the great customer service!

Dave was great throughout the entire process. The crew worked around rain showers but that's pretty typical for FL and were still able to get the old roof off in 2 days. Installation of the new roof was also completed in 2 days and looks great.

RRCA did a tremendous job on all aspects of our project. Their representatives were always responsive and helpful. While our project had some speed bumps, they were always overcome with the help of RRCA

RRCA was extremely confident and professional. They delvered success at each opportunity

RRCA was very helpful in assisting and guiding us with our insurance and mortgage companies through the entire roofing process. We would recommend RRCA for your roofing needs.

Everyone at RCA has been great to work with sometimes a little bit tough to get ahold of but Nick Hilton has done a great job as as all the employees that I have contact with