Transparent Roofing Solutions Delivered with Speed
RRCA specializes in professional roof restoration after wind & hail storms for both residential & commercial. Schedule A Free Roof Certification and get your roof CERTIFIED by RRCA today.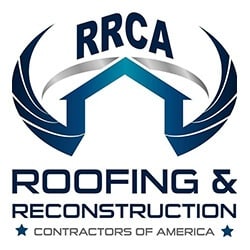 Welcome to RCAA
Your Premier Roofing Company
RRCA first opened our doors in 1993. In the 25+ years since, we have completed over 10,000 re-roofing projects! We are your one-stop for the best commercial & residential roofing restoration services. Being one of the top 100 roofing contractors in the U.S., we take pride in putting our customers first.
Our high-quality materials, professionalism and after-service warranty will make you feel great about choosing RRCA as your roofing company. Our professional roofers make sure to treat you like family, and make sure the job is done right at a higher level than other roofing companies.
All our services begin with a free roof certification. Give us a call today at 1-877-240-7722 to schedule your free certification or to ask any questions you have about our services.
Why Choose RCAA As Your Roofing Company?
Reviews From Our Roofing Customers
We Always Put Our Customers First!
We are very happy with our new roof thanks to RRCA Roofing and Ray Zavala who handled everything with professionalism and answer all our questions. We recommend Ray and RRCA to anyone who may need a roof replacment or repair. Fantastic work!

I am so happy this company and Ray Zavala was so great. He did a very good job. He answered all my questions. Definitely I will work with him in the future and refer him to my friends.Ilie Smarandache, 700 Meyer Drive, Naples, Fl, 34120.

I had Ray Zavala as a residential roof contractor his promptness and professionalism was great he made this slot more understandable in which I am not . The job was done in a timely manner and I was very happy with the clean up as well thank you

Ray Zavala made my roof replacement along with my gutters a simple process. RRCA handled everything with my insurance company and were truly professionals.

Shawn Stafford and Seth Walker from RRCA did a wonderful job explaining and managing the whole project from beginning to the end. Everything was done with utmost professionalism and in a timely manner.

Great company and always answered my question

Some delay in getting job started due to hurricane damage in area. RRCA worked with my insurance company to ensure all code requirements were met. No public adjuster was required. Final job was professional & of high quality. Very pleased with results.

RRCA rocks Shira and her customer care team goes way above and beyond all customer service expectations to ease the stress of getting your house fixed and back to being the home you had before the storm hit.

Was a very disappointed customer with many unresolved conflicts and dissatisfaction of service however after speaking with GERRI VANESKI in customer service, she attentively listened as I expressed frustration/concerns and was non-judgmental. She stated that she was in training and needed to speak with her supervisor and would call me back. She did just that(within 15 minutes!) She resolved discrepancy. Thank you so very much for your follow through and resolution of this matter. Outstanding service GERRI. Much GRATITUDE!!!