Transparent Roofing & Solar Solutions
Delivered with Speed
RRCA specializes in professional roof restoration after wind & hail storms for both residential & commercial. Schedule A Free Roof Certification and get your roof CERTIFIED by RRCA today.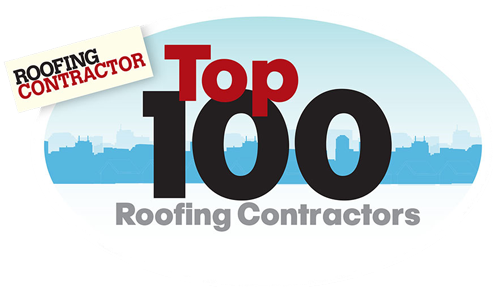 Welcome to RCAA
Your Premier Roofing & Solar Company
RRCA first opened our doors in 1993. In the 25+ years since, we have completed over 10,000 re-roofing projects! We are your one-stop for the best commercial & residential roofing restoration services. Being one of the top 100 roofing contractors in the U.S., we take pride in putting our customers first.
Our high-quality materials, professionalism and after-service warranty will make you feel great about choosing RRCA as your roofing company. Our professional roofers make sure to treat you like family, and make sure the job is done right at a higher level than other roofing companies.
All our services begin with a free roof certification. Give us a call today at 1-877-240-7722 to schedule your free certification or to ask any questions you have about our services.
Why Choose RCAA As Your Roofing & Solar Company?
Reviews From Our Roofing Customers
We Always Put Our Customers First!
February 3rd I was approached by Michael Herrera about potential replacement of my roof. He informed me that if there was significant enough damage that I would be able to file a claim through my insurance and replace it entirely for only the cost of my copay ($1,000). We took a look at the roof and its current state of damage and found there was in fact plenty of damage to move forward.I sat down with Michael to discuss the entire process, called my insurance to file the claim, and on February 15th my insurance company had mailed out a check covering the cost of the roof.The roof was installed early March and looked fantastic. The process was quick and almost entirely hands off. Michael was informative, on top of things, and kept me in the loop every single step of the way.During installation it appeared my gutters had been damaged/bent in a couple of spots, obviously something nobody wants but things happen so it's understandable. I let Michael know about the damage and he immediately got to work on getting them replaced. Fast forward to May and I now have new gutters as well as a roof.The concern for customer satisfaction and care that Michael showed from day 1 is unmatched to anything I have experienced. He was pleasant to speak with, personable, on top of everything, and made this entire process an absolute breeze.I highly, highly recommend that any who has the opportunity to work with Michael Herrera that you do so.

Brett and everyone at RRCA was awesome. Very helpful and responsive which is needed for a roof company! They helped me in every step of the way with our roof replacement. Any question I had they were able to respond and answer very quickly. Highly recommend!

Working directly with RRCA on the business side has been an absolute pleasure. Their staff shows the upmost professionalism and is always quick to the charge to do whatever it takes to make the customers happy. They bring the "southern hospitality" everywhere they go. I would 10/10 recommend RRCA to anyone I know.

We had windstorm damage on the roof. We had RRCA do an inspection. Mike Herrera was the Project Manager. Mike worked with the insurance company. He always answered his phone if able or responded soon after to messages. He came to the house after hours if needed to keep things moving. As soon as approved RRCA promptly began work and finished the job. The roof looks good.

I'm gathering quotes and Nate Fowler was the most helpful rep I've dealt with so far! His professionalism and attention to detail are swaying me in his direction!

Nate was helpful and professional throughout the entire experience! He made everything simple.

After some store damage we ran into Stephen Kaywell from RRCA, he was able to help us navigate the insurance clam process and talk to us about each step of the renovation. He really made the entire process turn key for my wife and I. We have recommended RRCA to a few our our friends already. I can't praise him and his company enough.

Was referred to RRCA by a friend and they were great from start to finish. Mike from RRCA was transparent with me from the beginning and assisted me in getting my roof covered by the insurance company due to damage and I only had to pay my deductible. The installation was seamless and I am now the owner of a brand new roof and paying less for my homeowners insurance.I would definitely recommend RRCA to anyone.

Kevin and Evet were very professional helped us thru this process to replace roof.