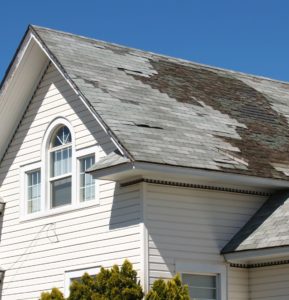 Being stricken with the unexpected is the very definition of an emergency. And when the unexpected means emergency roof repair, a quick response is especially important. When a roof repair emergency is called for, it's critical that expert roof repair is done rapidly so that damages within the home can be minimized or prevented altogether. Whether your emergency includes hail damage, the aftermath of a wind storm or tornado, or any other emergency, RRCA responds fast.
No Emergency Roof Repair Is Too Large Or Small For RRCA
Whatever the nature of your emergency roof repair, we are here to help you pull through. For over 25 years, we have proudly been taking care of our local and national clients with extreme dedication.
What's the nature of your roof repair emergency?

Toppled trees or tree branches?

A collapsed roof?

Strong winds tearing off shingling or roof decking?

Ice dams or icy build-up within the roof's crevices or valleys?

Discovering damages due to shoddy installers?

Sudden failure at or around the roof's flashing?

Severe weather finding the weak points from deferred maintenance?

Sudden failures resulting from gradual wear and UV radiation?
SCHEDULE YOUR FREE ROOF CERTIFICATION TODAY!
HIRE A ROOFING COMPANY YOU CAN TRUST