If you need quality roof repair services, contact RRCA today for a FREE ROOF INSPECTION.
RRCA's roofing professionals will inspect your property and provide the best options on how to move forward with either repairing or replacing your roof. If the leak or shingle damage is storm-related, most likely, an roof insurance claim can be turned into your insurance for the new roof to be covered under your policy.
Don't wait another day! Schedule your FREE ROOF INSPECTION today.





WHY SHOULD I REPAIR MY ROOF NOW?
The roof is the most important part of your house or business property. It protects the structural integrity of the property & the people within it. This is why professional roof repair or roof replacement should be your 1st priority after a storm causes damage to your roof.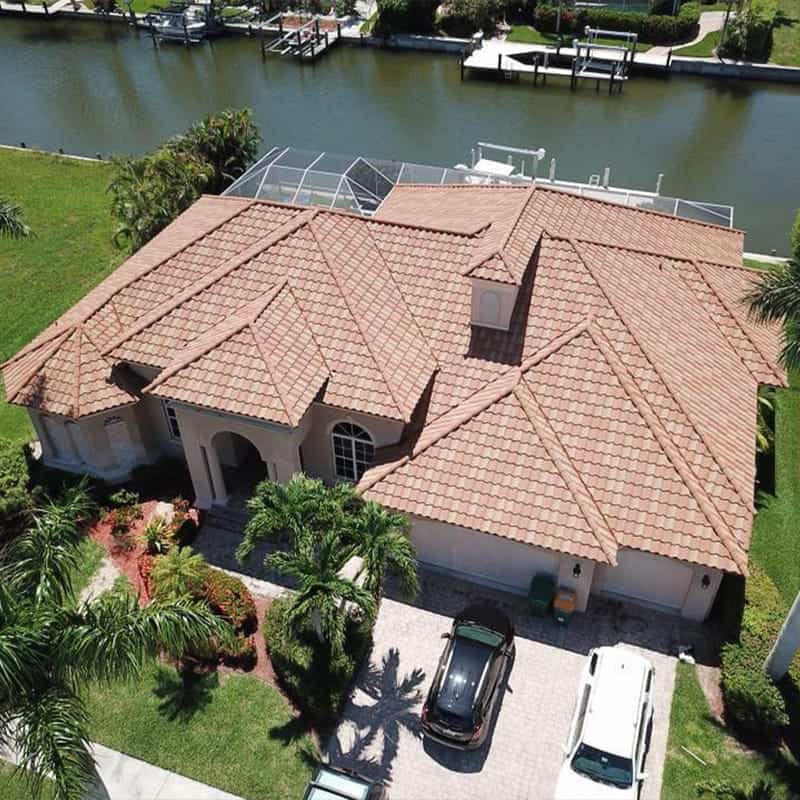 PREVENT FURTHER DAMAGE
Waiting to get your roof repaired can cause further damage to your property.
Such as:
Interior mold and mildew issues:

Mold can spread throughout the home's structure, to the HVAC system, and then to the rest of the house through the vents where it can invade carpets, furniture, and even clothing. Mold is difficult to get rid of, and it is rather costly.

Compromised structural integrity:

A damaged roof can cause the structural integrity of your building to become compromised by water intrusion. This can turn into even more expensive repairs to replace wood framing of the building.
ROOF INSURANCE CLAIMS
Your roof can easily be damaged by storms, such as hurricanes & hail storms. Most insurance companies limit the time frame you can submit a roof insurance claim after your roof has been damaged by a storm. With insurance companies limiting the time you can submit a roof insurance claim, it is best to get a FREE ROOF INSPECTION immediately after a storm passes your area. One of RRCA's roofing professionals will come out to your property, inspect your roof, file your insurance claim on your behalf, and then repair or replace your damaged roof once the claim has been approved.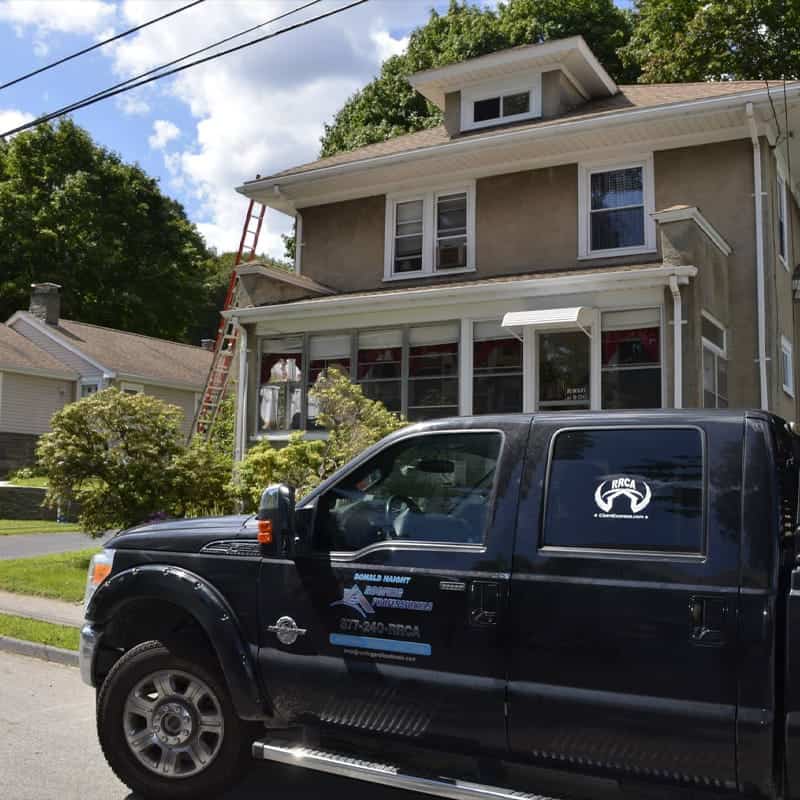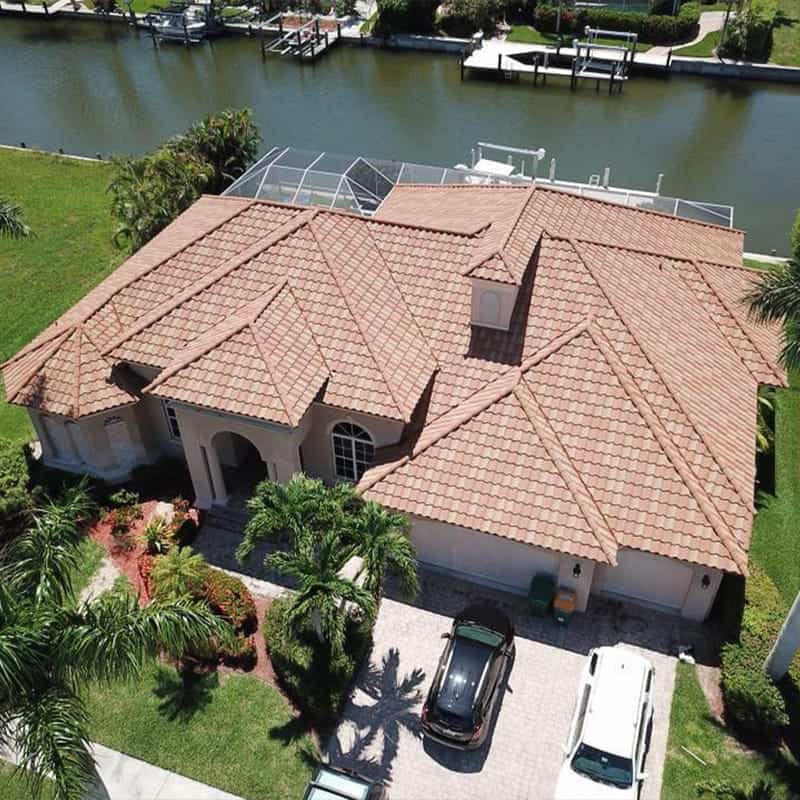 RETAIN OR INCREASE PROPERTY VALUE
A roof in good condition is a major component of your home or business property value. The value of your property will retain or even increase in value by having your roof repaired or replaced. A roof that is in good condition protects your home or business from the elements of nature, saves energy, helps avoid serious leaks that causes more damage and adds property value.
At RRCA, we can provide expert roof repair services for any problem you're experiencing. Typically, if your roof is more than 12-15 years old and you have leaks or other issues, it's probably time for a roof replacement. If you have a newer roof, our estimator and technicians can perform a comprehensive roof inspection and advise you on the best way to move forward.
Home Roof Repair
If your home roof needs repairs, replacement, or even if you just want to talk to an expert, contact us today for a Free Roof Certification for your residence.
Commercial Roof Repair
We specialize in Commercial Roof Repair and Replacement. If your business's roof has been damaged, contact RRCA today for a Free Roof Certification.
The Best Roof Repair Contractors
Our professional roofing contractors are skilled in high quality roof repair services. Our goal is to make your roof repair experience better than what you would ever expect!
WHY CHOOSE RRCA FOR YOUR ROOF REPAIR SERVICES?
Our roof repair company can correct issues such as:
RRCA CUSTOMER REVIEWS
I don't normally leave reviews but Jessi Barreiro did an amazing job at helping me understand that going through RRCA was the best move for my family and I after this recent storm. I highly suggest this company and ask for Jessi. He's a sharp young man that is extremely knowledgeable and most importantly in my book presentable.

Great place Love working for them I came from Minnesota to work here

With the stress of having a leaking roof and the insurance company giving me the run around of telling me it can be repaired instead of replaced and that I need to get three estimates, I was lucky enough to be referred to RRCA by a friend. They sat with us and assured me that if I agreed to contract with them, that they would replace my roof now and it would only cost me my deductible. They handled the insurance company claim and got them to pay for a full replacement done right! They Had my old roof off and had it water tight with peel and stick the next week while waiting for shingles to arrive , but I was at least dry inside!! They are true pros!

We used our RCA for two properties in Port St. Lucie. Harrison Hokeness Was by far one of the most professional, patient person I have encountered in a very long time. He answered all my questions, responded to any text and never made me feel like the pest I probably was.I would recommend him to anyone who needs RRCA's servicesJoanne

Michael H. Was very helpful and explained the process very clearly. At first l thought it was too good to be true, but he came through with everything he promised. I received a new roof for only the cost of my deductible.

We had wind damage and Michael Herrera came to our rescue. Our new roof was installed in record time and new gutters were perfect. Michael did everything he said he would do and in the time frame we requested. He was knowledgeable, understanding and above all kept us informed during the process. We would highly recommend Michael and RRCA to future customers. Thank you Michael.

RRCA showed up immediately after Hurricane Ida to assist the neighborhood and surrounding area with tarping and roof repair. They were quick, efficient, trustworthy and professional. They were easy to contact if any questions arose, handled the roofing claim with the insurance, and everything went smoothly. I would highly recommend RRCA!!

February 3rd I was approached by Michael Herrera about potential replacement of my roof. He informed me that if there was significant enough damage that I would be able to file a claim through my insurance and replace it entirely for only the cost of my copay ($1,000). We took a look at the roof and its current state of damage and found there was in fact plenty of damage to move forward.I sat down with Michael to discuss the entire process, called my insurance to file the claim, and on February 15th my insurance company had mailed out a check covering the cost of the roof.The roof was installed early March and looked fantastic. The process was quick and almost entirely hands off. Michael was informative, on top of things, and kept me in the loop every single step of the way.During installation it appeared my gutters had been damaged/bent in a couple of spots, obviously something nobody wants but things happen so it's understandable. I let Michael know about the damage and he immediately got to work on getting them replaced. Fast forward to May and I now have new gutters as well as a roof.The concern for customer satisfaction and care that Michael showed from day 1 is unmatched to anything I have experienced. He was pleasant to speak with, personable, on top of everything, and made this entire process an absolute breeze.I highly, highly recommend that any who has the opportunity to work with Michael Herrera that you do so.

Brett and everyone at RRCA was awesome. Very helpful and responsive which is needed for a roof company! They helped me in every step of the way with our roof replacement. Any question I had they were able to respond and answer very quickly. Highly recommend!

SCHEDULE YOUR FREE ROOF CERTIFICATION TODAY!
HIRE A ROOFING COMPANY YOU CAN TRUST