Quality, integrity, and good old-fashioned customer service are the pillars that RRCA is built upon! We have 8 office locations throughout the United States & are the 27th largest roofing contractor for a reason. Our goal is to treat you just as we would want to be treated, every step of the way. Give us a call today to receive your FREE Roof Certification. We are happy to serve you!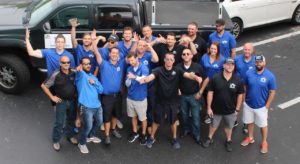 WE ARE A TOP ROOFING COMPANY IN THE U.S. FOR A REASON!
RRCA (Roofing & Reconstruction Contractors of America, LLC) combines extensive roofing experience with utilizing only the best products to give you the very best experience with your roofing services. Your roofing experience will be unmatched in terms of customer service, ability to deliver, and quality of workmanship.
We are always able to deliver a quality job within a reasonable timeframe, regardless of market conditions. Communication is the most important part of the process, and it's with this in mind that we are the most efficient roofing contractor in business in America.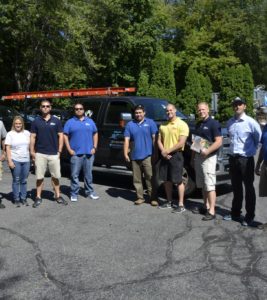 WHY CHOOSE RRCA AS YOUR LOCAL ROOFING COMPANY?
ARE YOU SEARCHING FOR
"ROOFING COMPANIES IN MY AREA"?
RRCA CUSTOMER TESTIMONIALS
They worked with the insurance company to insure that I did not pay more than the insurance covered. The project manager, Michael H, was very responsive to inquiries. Use RRCA with confidence.

Of all the contractors I have worked with, RRCA's Regional Manager, Mr. C. O'Brien, is without question, the most professional, most knowledgeable and on time contractor, I have met. It's nice to see timely response and someone who does what they say.

When Hurricane Ian hit I new there was going to be hundreds of roofing companies going door to door. Sure enough there was..and I was also told not trust any company doing door to door type sales. I was scrolling through Facebook and saw an add for RRCA a roofing company out of Naples. I made a request through Facebook to have someone at RRCA contact me for the possibility of repairing my roof. Within 2 days Michael Herrera was knocking on my door telling me exactly what hat he's going to do toHelp me get my house repaired. After talking with Michael and doing some research on RRCA I decided to do business with them. From Day 1 Michael Herrera was there for every phone call and every text message, and there were a few. When work started, it was all business..from the removal of the old roof to the dry in to the new shingles being installed. Very professional company that will be there when you have questions. I highly recommend RRCA. Ask for Michael Herrera.

Great company to work with!

Would like to first off thank RRCA for taking care of us regarding our claim that was mishandled from the beginning, when I finally reached back out to them I was told Michael herrera will be in charge and will handle our claim from that point on. I would like to stress what an asset he is for your company, very personal and made the whole experience that much easier, he not only knew his work and options that were available for us, but he's a true master of his craft, a true professional. I would recommend him to anyone that needs a good honest person that has the knowledge on products and procedures regarding replacing or fixing their roof.

Thank you, Michael H!!!! I cannot recommend anyone more than Michael H. Mike explained everything and followed up all the way. He is a one-man show, persistent, knowledgeable, honest and looks out for your best interest. In these times, there are too many slick and self-serving roofing representatives. Don't get taken, go with RRCA and Mike.

Signed contract in October. Finally started putting on roof in January. They were damaging the metal so I told them to stop. Two reps from manufacturer came and said putting on wrong and would void warranty. Tried to contact RRCA with no return calls. Metal roofing is laying in driveway scratched and dented. Need it out of driveway as we have to put in trailer to live in. Because of delay in work our house has mold and my husband has health issues that RRCA was aware of. This will probably end up in court.

RRCA (Roofing & Reconstruction Contractors of America) was a blessing after Hurricane Ian damaged our house. Tyrone Carrington, General Manager, came to our home and discussed the damage and what he and his company could do for us. Initially, it all sounded too good to be true and we were certainly skeptical. After researching RRCA and Tyrone, we felt confident to put our trust in Tyrone and RRCA. Tyrone lined up all the contractors to do the work and ensured all work was done to meet or exceed code. EVERYTHING promised - new roof, new gutters, new soffits, new pool surround, along with some interior repairs, WAS 100% DELIVERED. Not only was the work completed to the highest standard, but it was also completed in a timely fashion. RRCA, Tyrone, corresponded directly with my insurance company and provided professional documentation which supported the need for addition funding. As a result, my insurance company did agree and provided additional funds and we could avoid out of pocket expenses.We are thankful and grateful to Tyrone for guiding us through such difficult and stressful situation, managing this project, working with my insurance company for increase funding to meet code, and keeping in constant communication along this journey.I highly recommend RRCA and Tyrone Carrington! They are the best at what they do! THANK YOU TYRONE!!

I highly recommend RRCA for roofing and repair needs. We are grateful to be working with PM Tyrone Carrington for our repairs from hurricane Ian. From the moment we met him, he has been a class act with professionalism and knowledge of the process, especially helpful navigating the HO insurance process. In addition to his professional approach, he is genuine person who is ethical and trustworthy. Dealing with the stress of the hurricane damage, repairs and constant hurdles/delays from our homeowners insurance has been overwhelming, however Tyrone has been available and assisted ( & continues) us throughout the entire process making it more bearable. He is attentive and responsive to all my questions, which are frequent, as I am very involved in the repair process. We have been very pleased with the work of all the crews from RRCA thus far- professional, respectful of our property, quality workmanship and excellent clean up. RRCA is a FL based company and had an abundance of quality material available for selection and delivered very timely to start our roof replacement 12/5/22. We are looking forward to completing our interior repairs with RRCA the 1st of year (as long as our HO insurance comes through with our supplemental requests!). If you are looking for a professional and caring company that offers quality work for your roofing and reconstruction needs, we highly recommend RRCA and especially PM Tyrone Carrington. Jessica & Kip Lyons

SCHEDULE YOUR FREE ROOF CERTIFICATION TODAY!
HIRE A ROOFING COMPANY YOU CAN TRUST