Quality, integrity, and good old-fashioned customer service are the pillars that RRCA is built upon! We have 8 office locations throughout the United States & are the 27th largest roofing contractor for a reason. Our goal is to treat you just as we would want to be treated, every step of the way. Give us a call today to receive your FREE Roof Inspection. We are happy to serve you!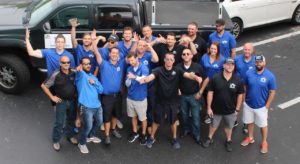 WE ARE A TOP ROOFING COMPANY IN THE U.S. FOR A REASON!
RRCA (Roofing & Reconstruction Contractors of America, LLC) combines extensive roofing experience with utilizing only the best products to give you the very best experience with your roofing services. Your roofing experience will be unmatched in terms of customer service, ability to deliver, and quality of workmanship.
We are always able to deliver a quality job within a reasonable timeframe, regardless of market conditions. Communication is the most important part of the process, and it's with this in mind that we are the most efficient roofing contractor in business in America.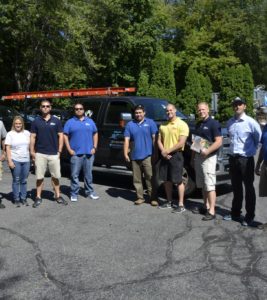 WHY CHOOSE RRCA AS YOUR LOCAL ROOFING COMPANY?
ARE YOU SEARCHING FOR
"ROOFING COMPANIES IN MY AREA"?
RRCA CUSTOMER TESTIMONIALS
Great experience dealing with representative Shawn Stafford from RRCA roofing & reconstruction. Shawn proved himself to be accessible, dependable, and professional.

This company was amazing the hurricane came through and destroyed half of my roof after RRCA ROOFING came out and gave me my free pre-inspection I didn't have to do anything dealing with the insurance or my adjuster it was amazing I would work with them again any day.

Judy Knight here. Welden Holloway is best in service... professional, service, knowledgeable, follow up. My roof not installed but work in our hood excellent. 5 star!

Worked with Weldon. Always available and willing to answer questions/help. Made the situation from the storm easy to deal with. Highly recommend him.

quality material ,good work and clean up. did our roof in a day and a half, love it. kevin and evet a pleasure to work with, they handled everything, insurance and permits . I highly recommend this company . ask for kevin he knows his stuff.

My experience with RRCA roofing was excellent. Steven, the representative I worked with, was very professional, informative and was always available if I had any questions or needed anything. The job was also completed about a month sooner than scheduled and they did a great job. Hopefully I will never need any more roof work in my future but if I do they will be the company I call.

These guys are great. Highly recommend. They know their stuff

Maria Hartley is one of the most hardworking people I have ever seen. She is super responsive and can always answer my questions.

Professional! Timely! Jerramy did a great job!