Quality, integrity, and good old-fashioned customer service are the pillars that RRCA is built upon! We have 8 office locations throughout the United States & are the 27th largest roofing contractor for a reason. Our goal is to treat you just as we would want to be treated, every step of the way. Give us a call today to receive your FREE Roof Certification. We are happy to serve you!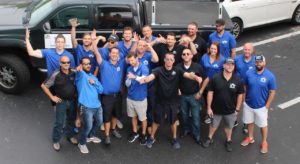 WE ARE A TOP ROOFING COMPANY IN THE U.S. FOR A REASON!
RRCA (Roofing & Reconstruction Contractors of America, LLC) combines extensive roofing experience with utilizing only the best products to give you the very best experience with your roofing services. Your roofing experience will be unmatched in terms of customer service, ability to deliver, and quality of workmanship.
We are always able to deliver a quality job within a reasonable timeframe, regardless of market conditions. Communication is the most important part of the process, and it's with this in mind that we are the most efficient roofing contractor in business in America.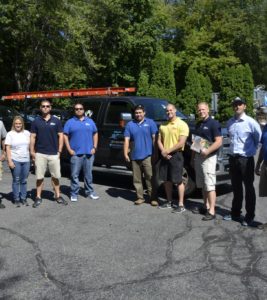 WHY CHOOSE RRCA AS YOUR LOCAL ROOFING COMPANY?
ARE YOU SEARCHING FOR
"ROOFING COMPANIES IN MY AREA"?
RRCA CUSTOMER TESTIMONIALS
Before Hurricane Ian, I was looking for roofing company due to being pressure from my insurance company of cancellation because my roof was 15 years. There were many Roofers out there. Buyers Beware. But, When Ian hit Florida, and destroy my roof; there was only one roofing company, one Project Manager Michael Herrera at RRCA who stood by me thru the whole process. All the other roofers wanted more money just because. Michael reassured me with his honesty, fair price, good value, professionalism. I was so impressed with RRCA workmanship that I upgraded my roof to a Tilcor Metal Roof. RRCA gets ⭐️⭐️⭐️⭐️⭐️⭐️⭐️⭐️⭐️⭐️

We are very happy wit our new roof. Greg was very helpful every step of the way

excellent service from start to finish. top quality work! very professional and thorough.

I highly recommend RRCA. We had a roof leak and they came right out and fixed it. Michael Herrera is professional and responds very quickly.

Would recommend RRCA for allof your roofing needs. After Ian, I was in need of a new roof and had a few companies out. I chose RRCA and glad I did. Harrison and Dillon were the representatives that I dealt with and they were exceptional! They worked within my insurance companies guidelines and everything went very smoothly. The work completed was clean, efficient, and masterful. The demo and install crews also very professional and kept us informed of what they were doing. Have already recommended them to neighbors and friends and they are helping them with their roofing needs! 5 Stars for sure!!Joe Pelletier (Homeowner)

I've worked here for almost 3 years now. Absolutely love this company! The people make the environment a great place to be!

I don't usually write reviews but when a job performed on my home far exceeds my expectations, this company deserves one. Dustin was truly amazing he came to my house the following day after I called them and explained to me why my roof was leaking, and how it needed to be fixed. After agreeing to the cost, which was very reasonable for he repairs that needed to be done. The following day his crew showed up at my house and started by taking pictures of my roof and also explained what was wrong. Shortly after , Dustin showed up and stayed to make sure that the job was completed as he promised. Every step of the repair they showed me pictures of what they were doing. When completed they took a hose and let the water run for at least 10 minutes where the repairs were done to make sure my roof wasn't leaking. It was not and hasn't leaked since. Dustin also checked other areas of my roof to make sure there were no other potential problems and thank god that there were none He could have easily said that there were and I would have fully trusted him and paid to have them fixed. Straight up guy who will not take advantage of you. A pleasure to work with. You can't go wrong by using this company. Do yourself a favor and use this company. You will not be disappointed. Thank you Dustin!!!

Greg Madden was honest and trustworthy. He walked me through the whole process. Everything he said was done. The roof and gutters came out wonderful. I am so thankful for meeting Greg. This was a very good experience. I wish every company worked like this.

I recently started working with RRCA and is by far one of the best companies I have ever worked with! Every single person here works very hard to make sure that all clients are taken care and happy!

SCHEDULE YOUR FREE ROOF CERTIFICATION TODAY!
HIRE A ROOFING COMPANY YOU CAN TRUST