Quality, integrity, and good old-fashioned customer service are the pillars that RRCA is built upon! We have 8 office locations throughout the United States & are the 27th largest roofing contractor for a reason. Our goal is to treat you just as we would want to be treated, every step of the way. Give us a call today to receive your FREE Roof Certification. We are happy to serve you!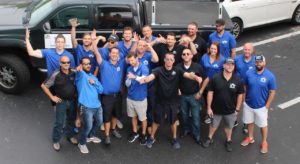 WE ARE A TOP ROOFING COMPANY IN THE U.S. FOR A REASON!
RRCA (Roofing & Reconstruction Contractors of America, LLC) combines extensive roofing experience with utilizing only the best products to give you the very best experience with your roofing services. Your roofing experience will be unmatched in terms of customer service, ability to deliver, and quality of workmanship.
We are always able to deliver a quality job within a reasonable timeframe, regardless of market conditions. Communication is the most important part of the process, and it's with this in mind that we are the most efficient roofing contractor in business in America.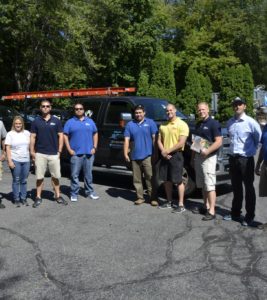 WHY CHOOSE RRCA AS YOUR LOCAL ROOFING COMPANY?
ARE YOU SEARCHING FOR
"ROOFING COMPANIES IN MY AREA"?
RRCA CUSTOMER TESTIMONIALS
RRCA replaced the roofs on my apartment complex in Daytona Beach Florida . When a plumbing issue came up from the roof they fixed jt even though it wasn't their responsibility. They were fast , professional, and clean with their work . I would recommend RRCA to everybody .

We recently had our roof replaced by RRCA from Naples. Jerry Cicolani patiently worked with us, helping us through the insurance process and promptly responding to all of our questions no matter day or night.He did an amazing job. We've got the beautiful roof of our choice, modern vents and new gutters. It was a great experience working with Jerry!

The project manger Kevin was great, dealt with my insurance co, even when they refused full roof, he put the arguments forward and they said yes, organised everything, the roof replaced it looks great thank you Kevin

Ray Z was absolutely a pleasure to work with. Our work was done professionally and in a timely manner. I would definitely recommend him to all my friends

I had Ray Zavala as a residential roof contractor his promptness and professionalism was great he made this alot more understandable in which I am not . The job was done in a timely manner and I was very happy with the clean up as well thank you

RRCA took care of the roof damage caused by the Hurricane in Pensacola last year. I called multiple other roofers and they were the only ones which were responsive and returned calls and were professional. They were able to start in a couple of weeks versus months like some others quoted.After install, they worked with me and the insurance company to have the claim resolved as the repairs were more extensive than the insurance company initially thought and authorized. Joseph Lane, with the corporate office, took the time to call me almost every week to let me know on the status of the claim with the insurance company. Communication was key to finally resolving the case and he was the conduit for this communication. Over-all, a great experience.

I cannot say enough about RRCA and our project lead Shawn Stafford. From start to finish the communication was excellent and they delivered everything as promised. I was especially impressed with how quickly they removed my old roof and how clean they kept the worksite which was my home. They covered and put tarps on everything to ensure that nothing was damaged and left the home each day the way they found it. The install was equally as smooth and FAST! I would not hesitate in recommending them to anyone based on my experience. Would give them 10 stars if I could!

All the people I worked with in the office were very prompt and professional,particularly Nicole Menezes! She was incredibly polite and exceptionally efficient. She was able to resolve a lien issue for me in a very timely fashion.

I am very glad I chose RRCA-Naples to do my roof replacement. Harrison was a pleasure to deal with, from the estimate to the finished product. He was very easy to work with, quite professional, and always responsive to any concerns. This company, and their staff, are first-rate.

SCHEDULE YOUR FREE ROOF CERTIFICATION TODAY!
HIRE A ROOFING COMPANY YOU CAN TRUST