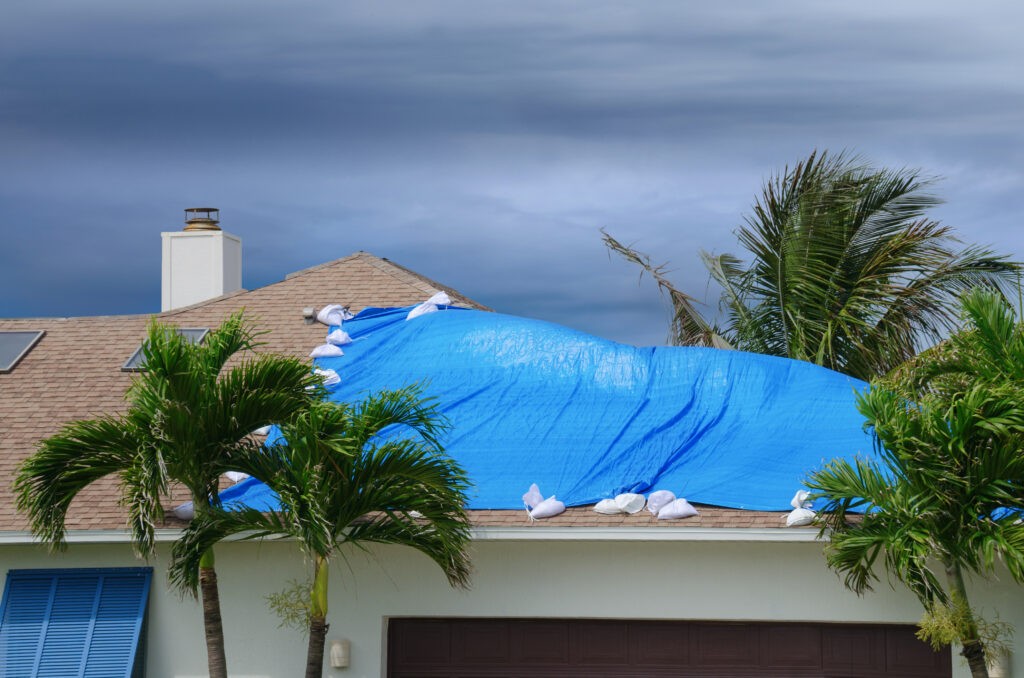 The material you choose for your roof is, without a doubt, one of the most important features of your home's exterior. Your roof gives your home its style and helps to improve the overall aesthetic. Additionally, it serves as your home's first line of defense from the weather and more severe storms. A solid roof keeps the elements out of your home, especially when your home is located in a hurricane-prone area.
Homes in hurricane-prone locations will need to be designed with stronger materials than what would be necessary for the rest of the country. This covers regions on both coasts where the wind may blow at more than 115 mph. It's necessary to ensure your roof can keep your home safe throughout the storm. The best roof types to have in hurricane-prone locations are outlined below to assist you in selecting your best option.
Metal Roofing
Metal roofing is rapidly gaining popularity in the United States. It is exceptionally durable and long-lasting and is available in various designs, colors, and materials. They have an incredibly strong wind resistance of up to 140 mph and are also flame-retardant. Additionally, the average lifespan of a metal roof averages 40-70 years. This makes metal roofing an excellent choice for those prone to hurricanes.
Metal roofs are also environmentally friendly. Most can be constructed from recycled materials and recycled at the end of their use. Hurricane-prone places are usually located in warmer temperatures, so a metal roof might be an attractive addition to keeping your home cool. 
Class 4 Impact-Resistant Shingles
Class 4 impact-resistant shingles offer premium weather resistance. Impact-resistant shingles are engineered to withstand hail, wind, sleet, and other extreme weather conditions. Some Class 4-rated shingles can withstand winds up to 130 mph, which is the equivalent of a Category 4 Hurricane on the Saffir-Simpson Hurricane Wind Scale.
Homeowners save money over time. A bad hail storm can render a roof useless, as the impact of hail can break, crack, or tear roofing materials and create an entry point for water intrusion. With impact-resistant roofing, you can enjoy peace of mind knowing that your roof looks great and is designed to protect your home and possessions.
Additionally, you may qualify for insurance discounts. Several insurance companies offer discounts to homeowners who install impact-resistant roofing, especially for those who live in hail zones. Upgrading your roof can save between 5% to 35% annually on your home insurance premium. Check with your insurance provider to see if you are entitled to a discount for impact-resistant shingles.
Tile Roofing 
Tile roofing is a common style along both coastlines and in hurricane-prone locations. Originally, tile roofing was always comprised of clay. It was popular due to its toughness and longevity, especially in windy places. However, as clay roofs are heavy, modern tiles that are relative in durability and wind resistance without the same weight are now available on the market. Concrete, metal, and composite/synthetic tiles are all new options to choose from.
Both concrete and clay tiles can resist gusts of up to 150 mph, making them excellent for installation in high-wind areas. Tile roofs are, in fact, one of the most common roof types in Florida. Tile roofs can be covered with reflecting materials to provide cool roof alternatives, increasing their appeal in hot climates. They may also be made with some recycled material, depending on the material you pick, making them more eco-friendly in that sense. 
Depending on the material, tile roofs might be pretty costly. Some materials, such as clay, require a lot of upkeep. They must be removed on a regular basis so that the underlayment may be replaced, and they may be destroyed if stepped on. However, modern materials are more durable, and most tile roofs may survive up to 100 years or more if properly maintained.
While impact-resistant roofing provides enhanced performance on the roof and greater peace of mind to homeowners, there is a higher upfront cost. Compared to standard roofing materials, impact-resistant roofing is more expensive due to the additional costs of manufacturing these specialty products.
As you weigh the pros and cons of impact-resistant roofing, consider the potential for damage in your area. Will the investment you make for your roofing today reduce storm damage and costly repairs to your home in the future? Many homeowners find that by choosing a more durable roofing material they can reduce the risk of needing frequent repairs and replacement which can all add up to become a much greater cost in the long run. 
We have offices located in Naples, Pensacola, Boca Raton, Ft. Lauderdale, Orlando, Rockledge, Sebring, Tampa, Covington or Houma. We are a local, preferred contractor looking to provide our local communities with high-quality roofing repair and replacement services. We provide both commercial and residential services. If you would like to schedule a free evaluation with a roofing expert or speak to our customer service team, give us a call or send us a message online.